Technology and craftsmanship devoted to making things
Busyu Kogyo, as a company of craftspeople supported by precision production systems and techniques and a sense of responsibility,
is committed to in-house development and production in order to deliver high-quality products at reasonable prices.
New technique: Ultra-small bending
This technique arose from listening to customers say, "There's not enough room for another pipe!"
We have achieved ultra-small bending without the use of hydroforming.
It is the culmination of our accumulated bending expertise.

Beyond the limits of pipe bending!
Bend F8-F16-mm diameter aluminum pipe at an ultra-small bending radius R2.
【What is ultra-small bending?】
Imagine what happens to a straw when you bend it at a right angle.
Ultra-small bending is a technique for bending a pipe at a bending radius smaller than the diameter of the pipe while maintaining its diameter.
The image on the right shows an example of a pipe of f16 × t 1.0-mm that was bent with an inner radius of R = 2.
【Ultra-small bending's unit price is… high】
Based on our accumulated production experience, Busyu Kogyo was able to reduce customers' unit purchase price by 50% by using this new technique. Ultra-small bending is usually performed using a hydroforming process. This method uses large equipment and complicated, large-scale molds, which generally require a large initial investment that drives up the unit price. In sectors where mass production can be expected to amortize the expensive mold costs, the decision to introduce an expensive technique is relatively straightforward. However, for high-mix, low-volume production, this approach is unsuitable.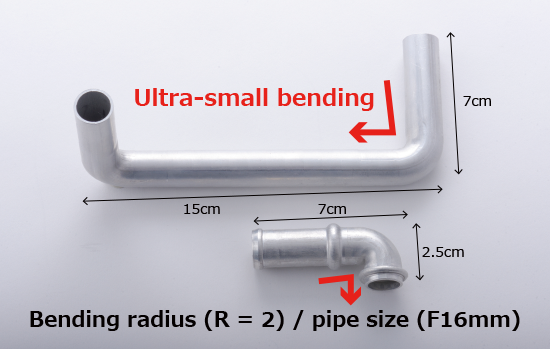 Features of Busyu Kogyo's
ultra-small bending
【Benefits of the new technique】

Minimization of parts
increases performance
of heat exchange
and other properties.

Can process pipes
8-16 mm in diameter,
which was previously impossible.

Reduced machining time and lower
mold costs

In-house development,
design, and production
of processing equipment

Supports high-mix,
low-volume production
【Features of ultra-small bending】
Comparison with conventional bending
| | | |
| --- | --- | --- |
| | Newly developed equipment | Conventional equipment |
| Productivity | High | Low |
| Equipment cost | Low | High |
| Equipment space | Space required | Large |
| Product cost | Low | High |
| Mold cost | Low | High |
| Supported pipe diameters | F8 to F16mm | F30mm+ |
【Processing range and supported materials】
Processing range Pipe diameters: F8 to F16mm Bending radius: Minimum inner R2+ Supported material: Aluminum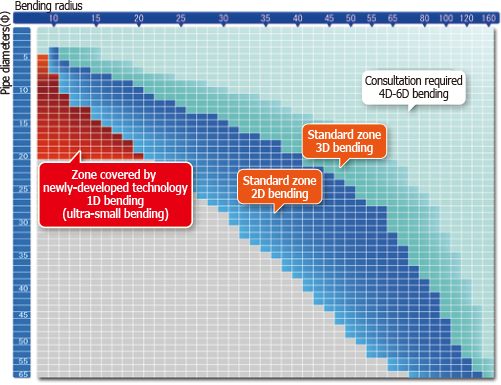 Graph of the correlation between pipe diameter and bending radius
Pipe bending
Comprehensive pipe machining is available, from plumbing pipes for automotive air conditioning,
radiators, and oil coolers, to gym fitness equipment.
Pipe bending know-how
based on craftsmanship
【Pipe bending】
Our principal automotive parts are aluminum pipe products with diameters from 8 to 19 mm. The bending radius is typically 2D (twice the diameter). Other industries typically require three-dimensional bending for 1D to 4D.
・Supported materials:Aluminum, stainless steel, iron, copper, brass, titanium.
・Supported pipe diameters:F4 up to 65 mm.
【Passing on superior technology to the next generation】
Through on-the-job training, we hand down techniques of craftsmanship perfected over time and turn them into skills that become so second-nature they can be taken for granted.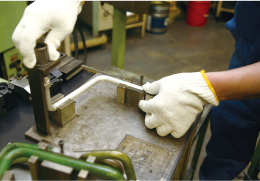 Pipe bending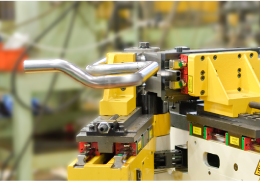 Switch bender
Brazing and welding technology
The younger generation is inheriting our most frequently used brazing and welding techniques,
which deserve the label of craftsmanship.
Turning techniques that require in-depth training into skills
that can be taken for granted
【Creating high-quality products through inherited techniques】
New hires are required to go through education and training in techniques such as aluminum brazing, electric welding, and gas welding. We encourage individuals to improve their level of skill through programs such as our in-house welding skills competition.
Our young craftspeople inherit a legacy of high-quality brass welding, which we also consider an artisan skill.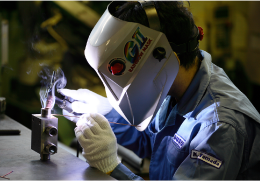 Welding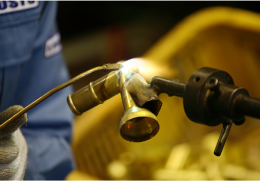 Brass welding
Pipe terminal machining
Busyu Kogyo carries out terminal machining
(machining performed on the end of the pipe to fit the junction with other parts) according to your needs.
We handle everything from investigating components
to prototyping to mass production.
【Simple solutions to even the most complex requirements】
We offer the most suitable machining methods to suit your needs and realize your vision.
For terminal machining, where press machining techniques are applied, support is available for flaring of pipe ends, pipe shrinking, weld bead treatment, and more.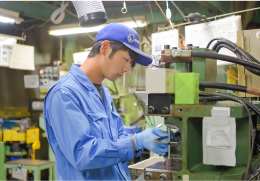 Terminal machining work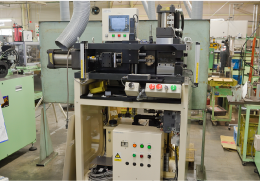 Terminal machine
Sheet metal processing
Our single-piece flow production lets us quickly satisfy even the most stringent requirements
with our conscientious craftsmanship.
Our single-piece flow production is
also applied to sheet metal processing.
【Sheet metal processing using single-piece flow production】
We are able to make high-quality products available on short notice thanks to the single-piece flow production system we developed over many years, along with the marriage of the latest equipment with our advanced technical expertise in sheet metal hammering and other techniques. We are always striving to shorten lead times, reduce costs, and make products that our customers can rely on.
【Features of Busyu Kogyo's sheet metal processing】

Suitable for trucks, special-purpose vehicles, construction machinery, automobiles, and similar applications

Able to deliver high quality quickly with the latest equipment and technology
Good for high-mix, low-volume production, with integrated in-house production from prototyping to machining and painting
【Main sheet metal equipment】
・4kW CleanCut laser ・3-dimensional laser
・Bender ・TIG welding robot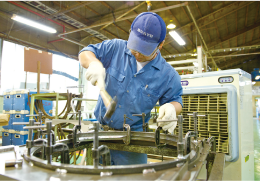 Hammering sheet metal processing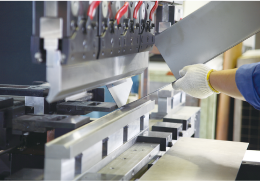 Bender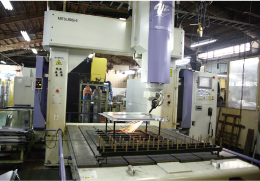 3-dimensional laser machine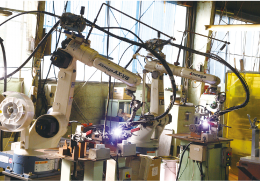 TIG welding robot
High-mix, low-volume production from prototyping
to mass production and painting
Our sheet metal processing is good for high-mix, low-volume production, with integrated in-house production from prototyping to machining and painting. Only the number of units required that day will be delivered to you. This allows for more efficient production, since we are not stocking each other's inventory.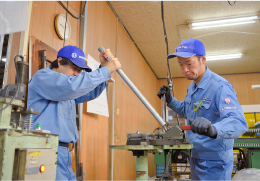 High-mix, low-volume production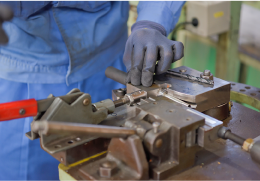 High-mix, low-volume production
Equipment developed in-house
For efficient, high-quality production,
we frequently develop our own equipment.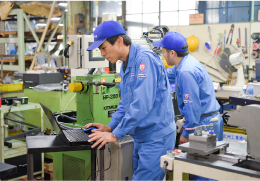 NC retrofit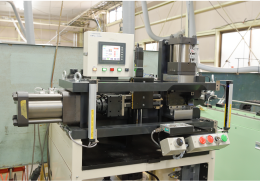 Terminal machine
Products we developed by applying our traditional craftsmanship
We are working on product development in a wide range of genres, taking advantage of our pipe bending,
sheet metal processing, and other skills that have been handed down over the years.
Pipes have
endless possibilities.
【PIPEGRAM】
Pipegram is a modeling kit with pipes of various shapes and different types of joints that you can put together like a puzzle. Pipegram brings you the joy of building things, and the linear nature of the pipes makes them a great way to learn about how shapes are formed and how space is created.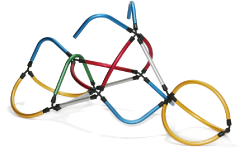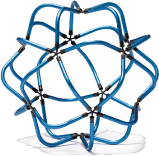 Product information and product lineup
We use pipe bending and sheet metal processing to produce a variety of products in response to orders from customers.
We are available for consultation on matters such as specifications, delivery dates, and costs. Contact us today.
Pipe bending products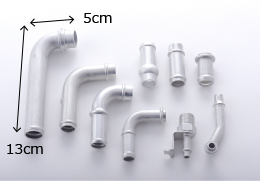 Aluminum pipe products
Plastic products from pipes
Brass pipe products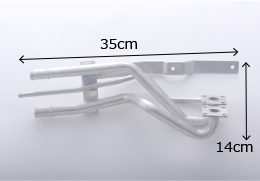 Aluminum pipe bending+brazing products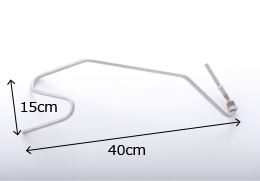 Stainless steel pipe products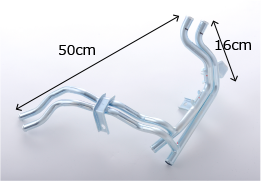 Iron pipe products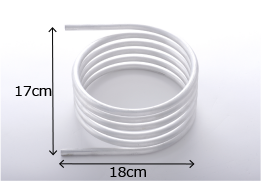 Aluminum pipe products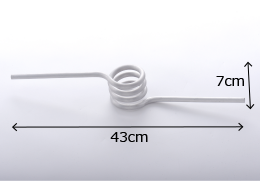 Aluminum pipe products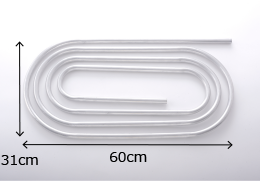 Pipe products
Copper pipe products
Sheet metal products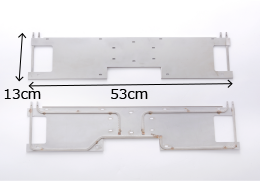 Industrial machinery parts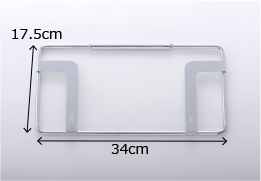 License plate frames (automotive parts)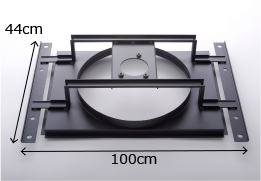 Automotive parts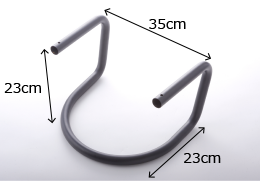 Fitness equipment parts